Visually Appealing And High Converting Website For Your Business
We will help you transform your website concept to performing, fast and mobile-friendly website.
Get Started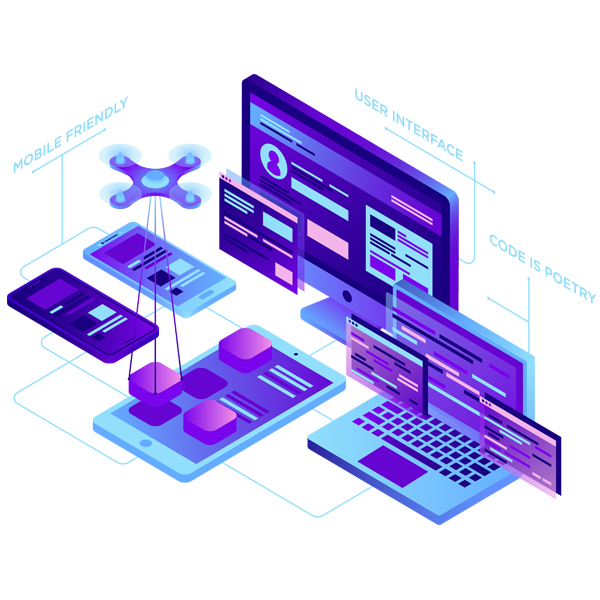 Website design will determine the way you are presenting yourself to the world
Today, the easiest way for the customer to reach any company is through the internet. This makes web presence and website even more important in the digital world. Your website is a valuable asset of your business that reflects your company's vision or core product characteristics.
Website development services combines many aspects, website should be visually attracting, it must create great user experience and have the necessary basis for good search engine ranking. We design and develop websites, where each detail is meaning to serve the ultimate goal of reaching high potential prospects in a most efficient way. For this purpose, we employ popular time-proven CMS and powerful frameworks, like WordPress and Yii2.

UI/UX design
Carefully crafted for your target audience

Easy to manage
No coding skills required for content management

Mobile-friendly
Responsive layout to fit every mobile device

SEO-ready
Website adjusted for better search ranking
Process
From generating website ideas to executing and optimizing the project, we strive to deliver high-quality services through a well-thought and smooth development process

Discovery
01
Learning about your business specifics choosing the best approach

Design
02
Creating concepts and preparing mockups and wireframes

Development and QA
03
Project execution, front-end and back-end development and QA

Launch
04
Going live, improvement, optimization and maintenance
Flexible solutions for your benefit
Optimal web development packages
In addition to standard packages, we can always prepare an individual development plan to meet your needs for a new website or revamping your current website.
Websites initially adapted for SEO
Solutions that are successfully scalable
Better security and smooth performance
Responsive design
Number of Pages up to 8
Fully Customized
Basic SEO
CTA Blocks
Contact Forms
Newsletter Setup
Caching plugin
Stock Images up to 10
Free SSL
Responsive design
Number of pages up to 15
Fully customized
Basic SEO and speed optimization
CTA blocks
Contact Forms with logic
Newsletter setup
Unlimited stock images
Comodo or Geo Trust SSL
Custom Icons and Illustration
Call-us widget
Enhanced security
Business email setup
Domain + Hosting (1 year)
3 month support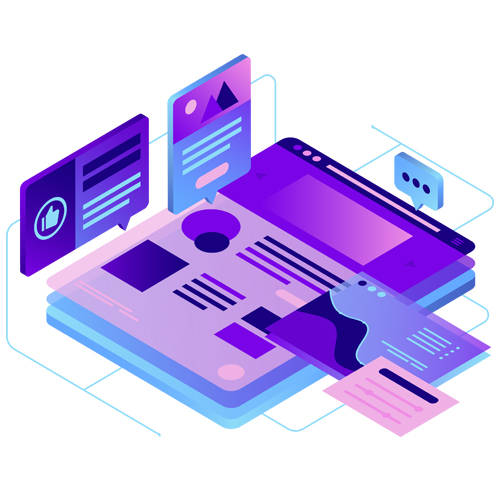 We provide consistent communication
We are passionate about our web development work
We ensure project support after its launch
We build long-lasting relationships
Interested in web development services?
Tell us a few words about your business and let's brainstorm ideas together
Get A Free Quote